It's not easy being different but these guys do it better than I've ever seen. Before myspace tried to input XM satellite radio on the music players or whatever b.s. their doing while the plays were accurate they were pulling in 1,000 to 2,000 plays a day.
Checkout their myspace page at Myspace.com/plato0plomo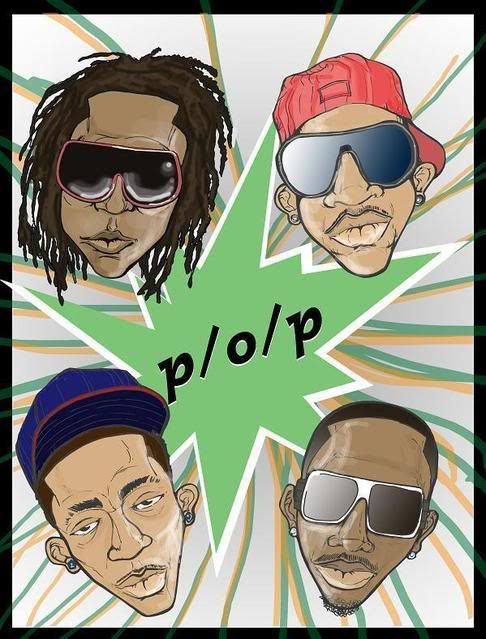 "Plato 0′ Plomo is something Fidel Castro used to say during his speaches. It means Money over Lead(bullets), it's P0P"-Batman
The group just finished their first mixtape which is more like an album since Batman did all but a couple beats and those two or three are by Batmans new co-producer Mo Beats on their new production team. Batman is working on ringtones and Itunes so we'll keep you posted on all of their moves.
The group consists of 1 producer and 3 artists.
Rhistiks, Zeek and Money hold down the mics.
Their Genre is unknown and definitely limitless. I cant really explain their sound and when I ask them what genre they consider themselves they all just yell "P0P MUSIC".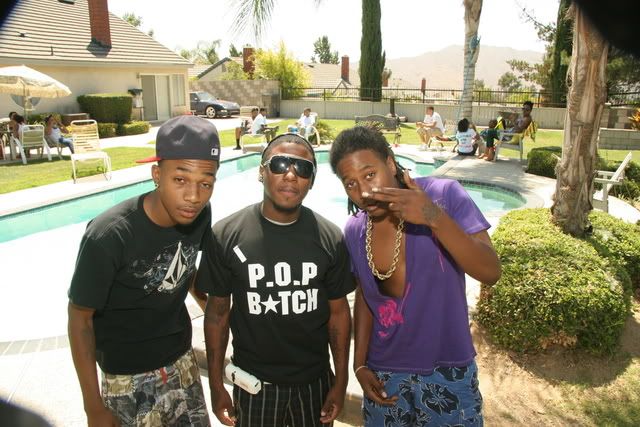 Besides having everyone at every performance they do yelling "YAAAHHHHH" and damn near my entire 250+ aim buddy list using the word "Faskull" (their mixtape title) I think their impact is being seen. They might be flying under the radar but Reem and I definitely see it as flying stealth.
It always takes people a while to accept and embrace something new but P.0.P is determined and with 4 dudes on a swagger at 100 thousand trillion all working cohesively for one cause I wouldn't even try telling them something else.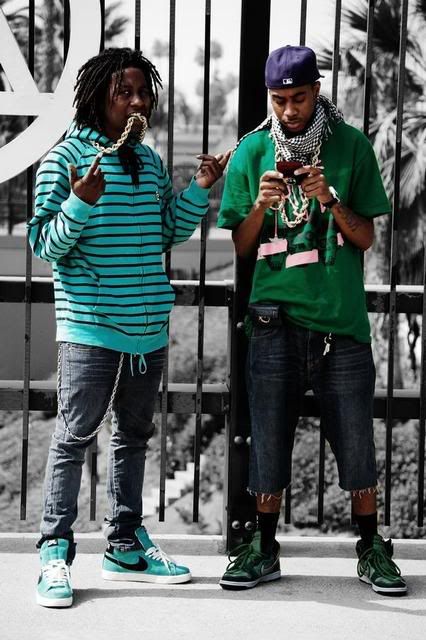 I thought I saw it all until last night when Rhistiks called out an open call for anyone to battle at their latest show when the crowd got a little antsy.
We love these dudes man, me going to highschool with the 3 artist does help because i've seen them grow into P.0.P making maniacs but it's hard not to notice, be intrigued then love or hate them even if you've never seen them before.
Having that appearance impact and the drive they have is definitely a combination for success.
I'm about to go listen to Ms. California and eat this BBQ chicken leftovers so peace and finger lickin folks, the next person that says FASKULL instead of FASHO and isn't part of P.0.P imma go crazy
-Biggity